We use real audience feedback to
redefine genres
, providing new insights into your audiences.
Knowing your audience and finding the right words can mean the difference between
$42 million
and
$82 million
in box office median. Learn more about our 
Comp Analysis
product.
SPYCRAFT
$62.4 Million Median
spy
agent
cia
thriller
twist
---
war
villain
president
fighting
SPY ACTION
$82.5 Million Median
cia
car
agent
spy
thriller
twist
Assassins & Revenge
$42 Million Median
killing
assassin
violence
guns
fighting
cool
hitman
killer
revenge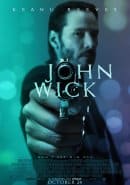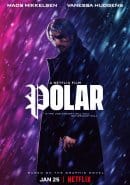 A subtle difference in positioning can mean an additional $40 million at the box office.
Almost all content lies at the intersection of two or more genres.
Strategically positioning your content to attract the largest potential audience and maximize revenue relies on understanding the relevant aspects of your content and how they connect to what audience's love.
Many of the films above are similar, yet a subtle difference in positioning can mean a difference of over $40 million at the box office.
All of these films have action, thrills, shootouts, and excitement facets but knowing when you can legitimately position your spy film to highlight the intensity and exhilarating car chases can dramatically increase revenue.
The most powerful tool you have to promote your content is using the same emotional words as your audience.
With a better understanding of how audiences describe your content you will have emotive and inspiring promotions that will drive the right audience to your content, increase word of mouth and realize the potential of your content.
Welcome to
YOUR AUDIENCE
We Know Why People Like Things
Welcome to
YOUR AUDIENCE
In Full Color
We Know Why People Like Things