The ViewerVoice™ platform helps you measure and understand your audience's reactions.
You discover which titles belong together, which themes engage, and which audience segments have the highest potential. Because the platform is based on viewers' words, you will rediscover the relationships between content and audiences, so you can find the right words, comps, and positioning to promote your titles. To learn more download the
ViewerVoice Platform datasheet.
GENRE TRENDS and NANOGENRES™
Get to the Heart of Your Titles
Content has always been more complex than the words the industry uses to describe it. Nothing is as simple as just a drama or just a comedy. Viewers describe movies and TV shows in detail, and we use those detailed emotional descriptions to cluster the movies and TV shows.
With Genre Trends, we can break the movies and TV shows into relevant mini-genres. Then dive deep into our Nanogenres. Each movie is multifaceted, just like our Genre Trends and Nanogenre™ lists.
Using our technology we pinpoint WHY people like things.
The Power of Genre Trends and Mini-genres.
Genre: Moving Relationship Stories.
The words your audiences use the most to describe your titles.
Here's an example of how nanogenres work.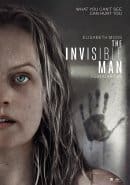 THE INVISIBLE MAN
Year 2020 Rated: R
Crowd Rating:


Crowd Size:


Starring:
Elisabeth Moss, Oliver Jackson-Cohen, Harriet Dyer, Aldis Hodge, Storm Reid
Some Nanogenres for The Invisible Man:
---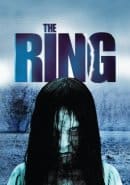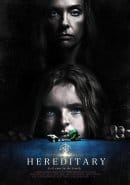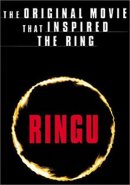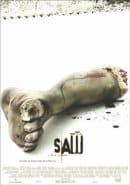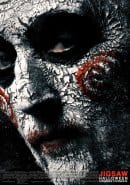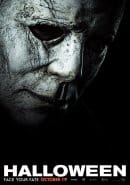 Terrifying
Extreme
Confused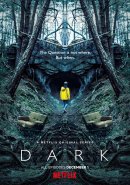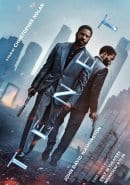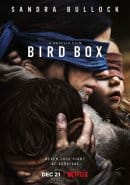 Tense
Mystery
Psychological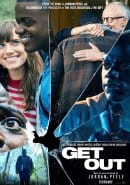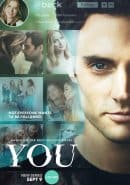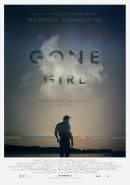 Nanogenres uncover different themes that resonate with audiences, capturing your viewers reactions.
Learn to speak using your audiences language.
Leverage strong emotional motivators.
Stop relying on simple demographics.
Find affinity-based audiences
Nearly every decision we make is emotional.
Allow emotions to guide your communications.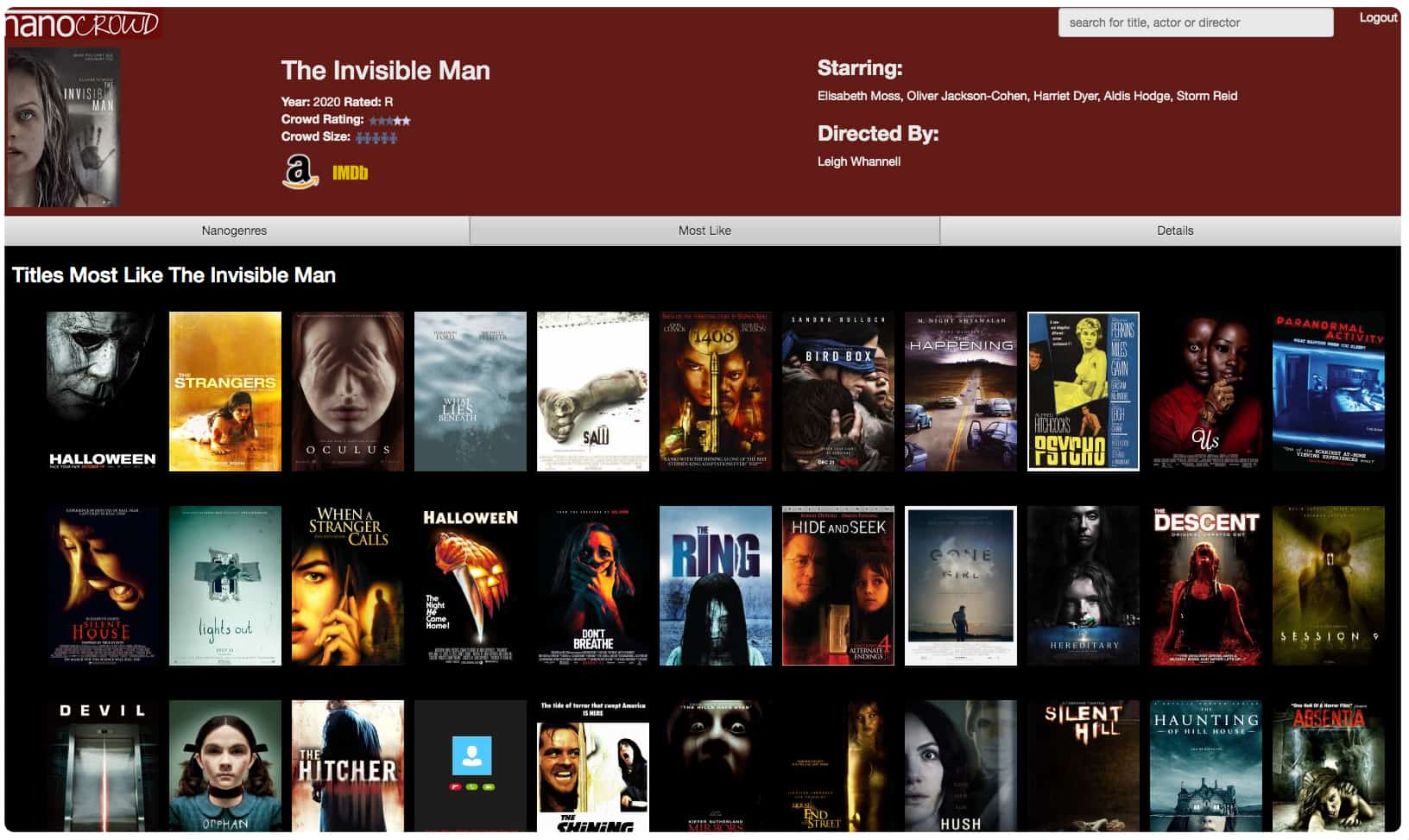 Reaction Mapping® Technology
Our Reaction Mapping Technology helps you understand why people like things. This technology captures the insights and reactions contained in millions of movie viewers' reviews from multiple websites. Reaction Mapping uses mathematical models to analyze and summarize the complex emotions found in movie viewers' comments. And it makes sense of the varied reactions individuals have to a particular movie.
With Reaction Mapping, we analyze viewers' comments to compare, recommend, and understand content. When we're done, one of the things we can do is summarize viewers' reactions on a heat map, giving shape to people's responses to movies and TV shows.
---